INCREASING STUDENT ACHIEVEMENT THROUGH INCREASING STUDENT ENGAGEMENT!
BELOW IS AN EXERPT FROM A STUDY ABOUT STUDENT ENGAGEMENT:
Responsibility for engagement is shared
While engagement ultimately requires the agency of the individual student (Krause and
Coates, 2008; Hu and Kuh, 2001), the role of the institution (Kuh, 2009; Kuh and Whitt,
1988; Coates, 2005; Blackburn and Lawrence, 1995; Fairweather, 1996, 2002; Harper and
Quaye, 2009a), teaching staff (Umbach and Wawrzynski, 2005; Astin, 1993; Kezar, 1999; Davis and Murrell, 1993; Quaye and Harper, 2007) and other staff, such as student affairs professionals (Kuh, 2009a) has also been demonstrated . This is summed up by Coates (2005, 26):
The concept of student engagement is based on the constructivist assumption that learning is influenced by how an individual participates in educationally purposeful activities. Learning is seen as a 'joint proposition' … however, which also depends on institutions and staff
providing students with the conditions, opportunities and expectations to become involved. However, individual learners are ultimately the agents in discussions of engagement.
Chickering and Gamson (1987) summariZed the evidence into seven effective practices in undergraduate teaching and learning, viz.:
— student-staff contact;
— active learning;
— prompt feedback;
— time on task;
— high expectations;
— respect for diverse learning styles;
— co-operation among students
SOURCE:
http://www.heacademy.ac.uk/assets/documents/studentengagement/StudentEngagementEvidenceSummary.pdf
http://www.stompoutbullying.org/index.php
Powered by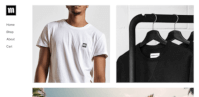 Create your own unique website with customizable templates.